By ESG Analyst Cameron Toy Kluger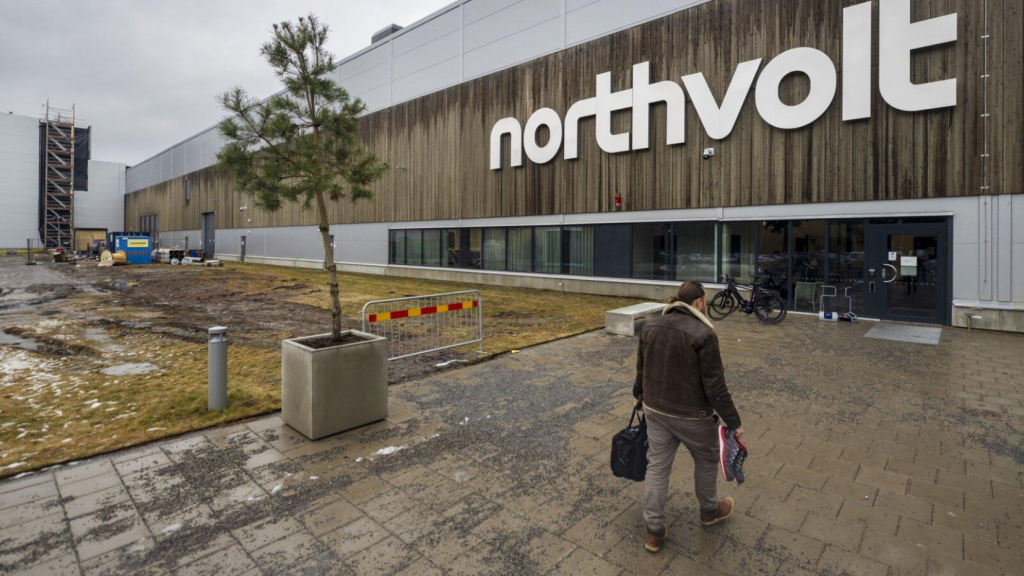 In late September, Swedish battery manufacturer Northvolt unveiled plans to begin construction of a new $5B battery plant outside of Montreal. The massive 170-hectare site will produce cells for electric vehicles and claims to feature "100% fossil-free energy powering production." With plans to open in 2026, Northvolt expects the factory to employ some 3,000 workers, boast an annual capacity of 30 GWh, and include a diverse range of facilities for battery recycling. While this $5B investment seems astronomical, most of the cost has been subsidized by the Canadian government. Quebec has committed almost $3B to the facility's construction, with an additional $1.3B having been pledged from the federal government.
Founded in 2015 by two former Tesla employees, Northvolt specializes in developing lithium-ion batteries for electric vehicles. The Swedish company was founded in 2016 and has already received $55B in orders from some of the largest EV manufacturers, including BMW, Volvo, and Volkswagen. Northvolt states that its mission is to deliver batteries at an 80% reduction in carbon emissions, as compared to batteries produced using coal energy, and they emphasize recycling, or in their words, "batteries made from batteries."
The announcement of Northvolt's new factory was praised by several high-profile Canadian politicians including Prime Minister Trudeau, Quebec Premier François Legault, and Minister of Innovation, Science, and Industry François-Philippe Champagne. Legault stated that the project was "the biggest private investment in the recent history of Quebec," and Trudeau asserted the potential of the gigafactory to "contribute up to $1.6 billion to our economy."
Should We be Worried?
With greenwashing on the rise in companies that claim to be 'sustainable,' due diligence requires a further look at such an enormous project.
One worrying concern has been raised about the Northvolt facility's exemption from BAPE evaluation. The Bureau of Environmental Public Hearings, or BAPE, allows citizens to report environmental or quality-of-life repercussions raised from projects conducted near residential communities. BAPE assessments are crucial to the Quebec Ministry of Sustainable Development, Environment, Wildlife and Parks, which holds the power to authorize or forbid projects depending on their impact.
Last July, regulations were changed to prevent BAPE evaluations for battery facilities that have production capacities of 60,000 tonnes or fewer. Coincidentally, the Northvolt facility soon announced its production capacity of 56,000 tons. When questioned about this, Premier Legault dryly stated "It's a factory that is excellent for the environment, all environmental rules will be respected." With the lack of an environmental assessment, the facility may have extreme adverse effects on both the environment and the local community.
Fears regarding housing, noise, and pollution from the plant are already being raised. According to CBC Canada, a petition with 700 signatures has been submitted to the McMasterville Municipal Council in an attempt to block the project. With lithium-ion batteries being extremely vulnerable to greenwashing, future concerns about the true sustainability of the factory will undoubtedly be raised.
Links:
https://www.cbc.ca/news/canada/montreal/quebec-northvolt-ev-battery-factory-1.6 980767
https://montrealgazette.com/news/local-news/northvolt-factory-is-excellent-for-the -environment-despite-bape-exemption-legault
https://cleantechnica.com/2023/09/30/northvolt-selects-quebec-for-its-first-north-a merican-battery-factory/
https://canada.constructconnect.com/dcn/news/technology/2023/10/northvolt-to-bu ild-7b-battery-factory-near-montreal-includes-government-money
https://www.quebec.ca/en/government/ministere/environnement/organismes-lies https://participedia.net/organization/1585
https://northvolt.com/environment/