By ESG Analyst Casey Luk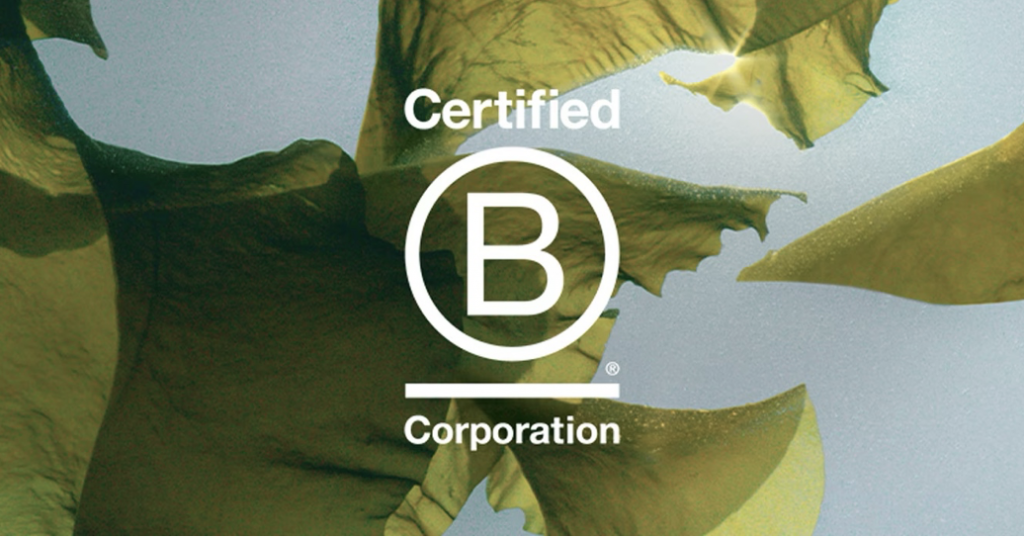 In an era marked by a global push towards sustainable business practices, the emergence of the Benefit Corporation (B-Corp) certification has sparked significant interest. The certification promises a commitment to the triple bottom line – people, planet, and profit. However, with some B-Corps being criticized for their legitimacy, a critical question looms large: Is the B-Corp certification a genuine marker of sustainability, or does it risk becoming a mere façade for greenwashing?
B-Corps Overview 
A B-Corp is a for-profit business corporation that has received certification from B Lab, a global non-profit organization. They are businesses that balance purpose and profit and have met the highest standards for social and environmental performance. As of August 2023, there are 7,720 Certified B-Corps in over 90 countries. To become and remain certified, a company must earn a minimum of 80 points out of 200 on the B Impact Assessment, spanning across 5 impact areas – Governance, Environment, Workers, Customers, and Community. Additionally, companies are required to complete a disclosure questionnaire, a background check, and pay an annual fee based on annual sales to maintain their certification.
A Force for Good or Marketing Gimmick? Patagonia vs. Nestlé
The B-Corp certification is praised for being "the gold standard of sustainability". Now including major companies such as the outdoor clothing retailer Patagonia, the certification has become a notable indicator of a business embedding social purpose into their business model. The certification is a demonstration of its commitment to improving its ongoing efforts to achieve a higher level of social and environmental purpose.
Patagonia, as a leader in activism and awareness efforts, promotes transparency and accountability to confirm the positive impact it is making through social media campaigns, films, and articles. They also do their part for the environment by involving themselves in the 1% for the Planet Program, donating 1% of their profits towards causes like land, water, climate, community, and biodiversity conservation. To fight the climate crisis, Patagonia's owner has even given the company away, transferring his ownership to the Patagonia Purpose Trust and Holdfast Collective, a non-profit organization which will be using the company's profits to combat climate change. Their accomplishments in activist campaigns allowed them to hold an overall B impact score of 151, almost twice the minimum qualifying score to become a certified B-Corp.
However, other B-Corp-certified companies, such as Nespresso, a company selling single-serve coffee pods, have faced criticism from the public on their string of human rights violations found in their coffee supply chains. Members of the B-Corp community and the public called for a more stringent certification process, and to consider Nespresso's greenwashing actions. The company has admitted to not achieving its target to source 100% sustainable aluminum by the end of 2020. Despite only 28% of their coffee pods being currently recycled in 2020, and with children as young as 8 picking coffee on seven coffee farms selling to Nespresso, the company still managed to maintain their certification, with a score of 84.3.
Evaluating the B Impact Assessment Framework
Currently, there is no minimum requirement for scores per category in the B Impact Assessment, this means that a company like Nespresso can get certified without addressing core human rights issues or supply chain abuses. Companies can also choose to focus on certain standards but neglect others – for example, having a great carbon footprint, but poor work culture, as long as they hit the 80-point pass mark. This provides an opportunity for many companies to utilise the B-Corp label to conceal their greenwashing efforts.
The future of B-Corp Certification and our role as consumers
Though the B-Corp certification reflects a commendable shift towards sustainable business practices, and highlights companies who strive to balance purpose and profit, the legitimacy of this certification is brought into question when examining cases like Nespresso. In response to this, B Lab acknowledged the need for reform in existing the certification process and announced that a new version will be released in 2024, requiring B-Corps to meet standards across 10 categories.
As consumers, our role extends beyond mere scrutiny of the certification; we vote with every purchase. We hold the power to steer corporate behaviour. While we wait on the new iteration of the certification process, let's choose to support socially and environmentally responsible businesses by not just relying on the B Corp certification, but also the companies' ESG reports and disclosures. By doing so, we contribute to a collective demand for responsible, ethical, and transparent business practices.